Business Lab Uganda is a trade support organization that identifies and develops planet-, gender friendly and fair value chains within Africa, 100% driven by market demand.
BLU aims to tap into value chains that are not yet commercialised. We focus on crops and products where value can be added, to maximize the economic benefits within Uganda. We do so by supporting Ugandan agricultural enterprises in the commercialisation of the value chains in a sustainable and inclusive way, thereby creating job and business opportunities for more Ugandans, especially women.


Moreover, with this approach BLU aims to provide a fair and reliable income for smallholder farmers, while trying to support them in making their farming practices as sustainable as possible, for example by focussing on agroforestry farming systems and crops.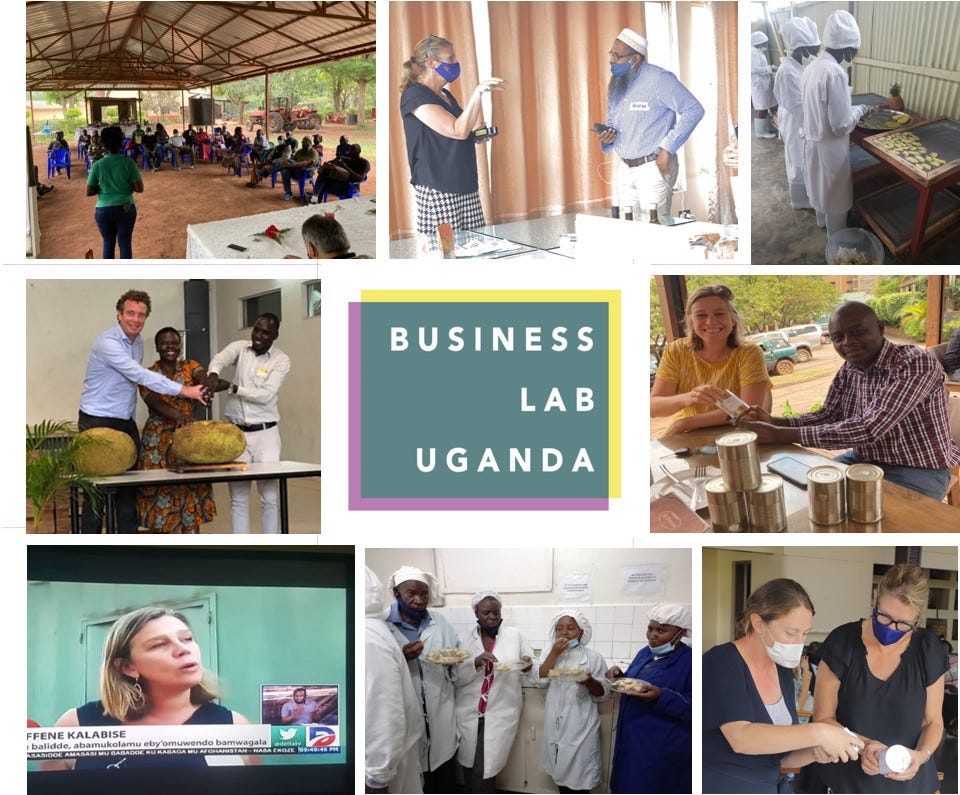 Spotlight on: Scaling Jackfruit
The first value chain that BLU has been focussing on is the value chain for young jackfruits. The world is seeing a fast growing need for young jackfruit, as they are a great crop that can be used as a meat substitute, as part of the plant-based diet trend. Currently most meat alternatives are made out of controversial soybeans, even the soybean proteins are being processed to create fibery meat structure. To meet this growing need, we are working with existing businessesin the region, to source a product that is often left to rot, and turning it into an interesting economic opportunity. Our jackfruit fibers are a sustainable, cost effective alternative, with a great bite.


As BLU, we work with a network of partners in Uganda, and East Africa and together we harvest and process this jackfruit into a tasty ingredient for our buyers from around the world, while providing economic opportunities for Uganda.
How to get involved
If you are interested to join our network of suppliers or producers please contact us